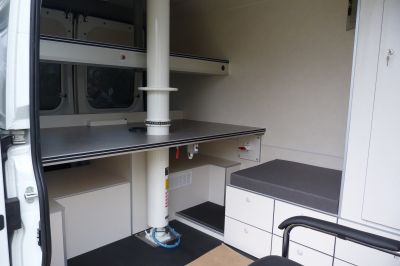 Electric adjustment of vehicles

Electric equipment of commercial vehicles which need to have a source of energy necessary for devices of instrumentation working about technical vehicle of measure.

- Study, assembling of an electric supplying from technical batteries and a converter.
- Electric panel realization - protection by circuit breakers.
- Electric distribution to the workstation - wiring in the respect of the EMC norms which is applicate to the risks of radioelectric disruptions.